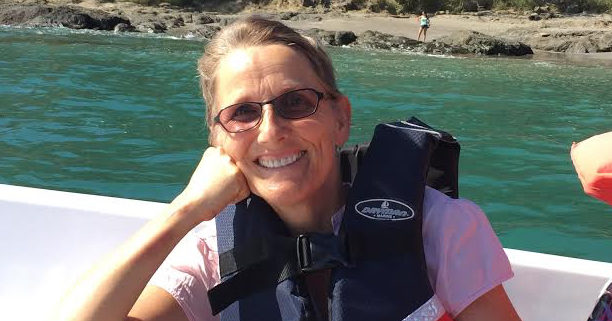 The other day I visited a friend whose adult son is receiving intense medical treatment for bipolar disorder. I like him. We met several times over the years. He asked me where I had been, he hadn't seen me in a while. I told him about the cancer. He asked how Steve is. I replied that Steve passed away and told him the story. He asked when it was. I answered that it happened 15 months ago. He responded with, "Oh, that is quite a long time ago".
I sat there on the comfy sofa, astonished. Dumbstruck. Took a long slow  breath. Silence in my whole being. A thunderbolt. There and then it hit me that yes, it is quite a long time ago. Period. No judgment, no attachment, just a fact. Unconditionally spoken.
I could not have received this sentence from anyone else.
Suddenly I felt so light. The burden of a bizarre time warp was lifted off my heart. The period of time since the cancer and Steve's death had felt so NOW, so recent, so – just a couple of months. Certainly not over a year! When the young man made that statement, a veil dissolved. I felt better.
For the first time in ages I felt pure joy. I felt ok about being alive without Steve. I felt happy. Time somehow returned to normal. A strange, illuminating and certainly liberating experience.
Back in 1999, Steve and I named our signature introductory Tantra seminar "Timeless Loving". This title now has a whole new meaning for me.
https://lokitacarter.com/wp-content/uploads/2017/01/Tortuga-0117sm.jpg
506
612
Lokita Carter
https://lokitacarter.com/wp-content/uploads/2017/09/imageedit_37_2043000783-300x96.png
Lokita Carter
2017-01-09 13:00:51
2017-01-09 13:00:51
Beyond the Time Warp