Finally – 78 days after Steve was robbed of his life and our doghter Coco was severely wounded, she was returned to me from her lengthy and successful medical treatment. I am beyond grateful to her doctors, nurses, and carers who have given her so much love, excellent expertise and amazing healing. Unfortunately I cannot mention their names here, but you know who you are. I bow to you in deep appreciation.
The night of her return, Coco and I slept for 14 hours. Yes, in my bed. It felt soooo good! A deep tension in my heart dissolved. When I woke up, I felt more rested than I had in a long, long time.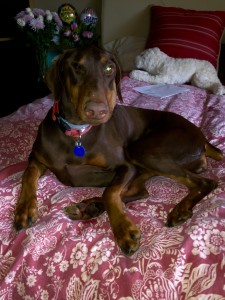 Then yesterday, we went to the trail where the unbearable happened. Generous photographer Joe, who donated a memorial plaque (see below) wanted to install it at the place that has become Steve's "altar". So many people have visited, brought gifts, poems and sacred objects, meditated there, and held ceremonies for Steve. Thank you.
I was very concerned to bring Coco there, not knowing if she would smell things, remember what happened, and get totally traumatized. But she just stood still, looked at the altar for a moment, and then ran off happily down the trail, motioning for me to join her on a walk.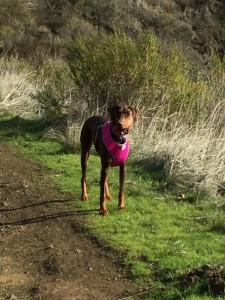 Without being able to speak to her in human language, I cannot ever be certain if she remembers what happened there, but what I know for sure is that she was fully present in the here-now yesterday.
She was running, ears flying in the wind, sniffing everything, jumping, rolling over, turning around, racing up and down the same trail where her beloved human Steve so tragically died. She was one happy Wonderdog!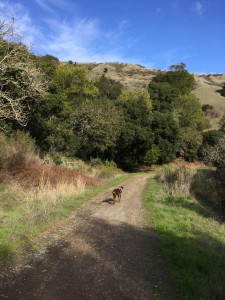 As for me – seeing Coco like that, my heart cracked wide open, and with big hot tears running down my face, I howled loudly into the hills, the trees and the ground as I followed her.
The beauty – and the relief – of being present to what is cannot be described.
48 hours have passed since our reunion, and Coco has been able to lighten my heart with her presence, her joie de vivre and her strong,  healing spirit. I love her so much. She is definitely my present!
And if you, dear Reader, live in or near Marin County and are moved to take Coco for a walk, please let me know. She is a delight to be with and loves new friends! Due to my upcoming 7 weeks of radiation treatment (with oral chemotherapy, yuck) I won't be able to take her for long walks. She loves running freely but cannot rough-house with other dogs, because she is still healing from recent surgery.
In the meantime, I send you my love. May you enjoy the spirit of this season in the company of those who you love and cherish.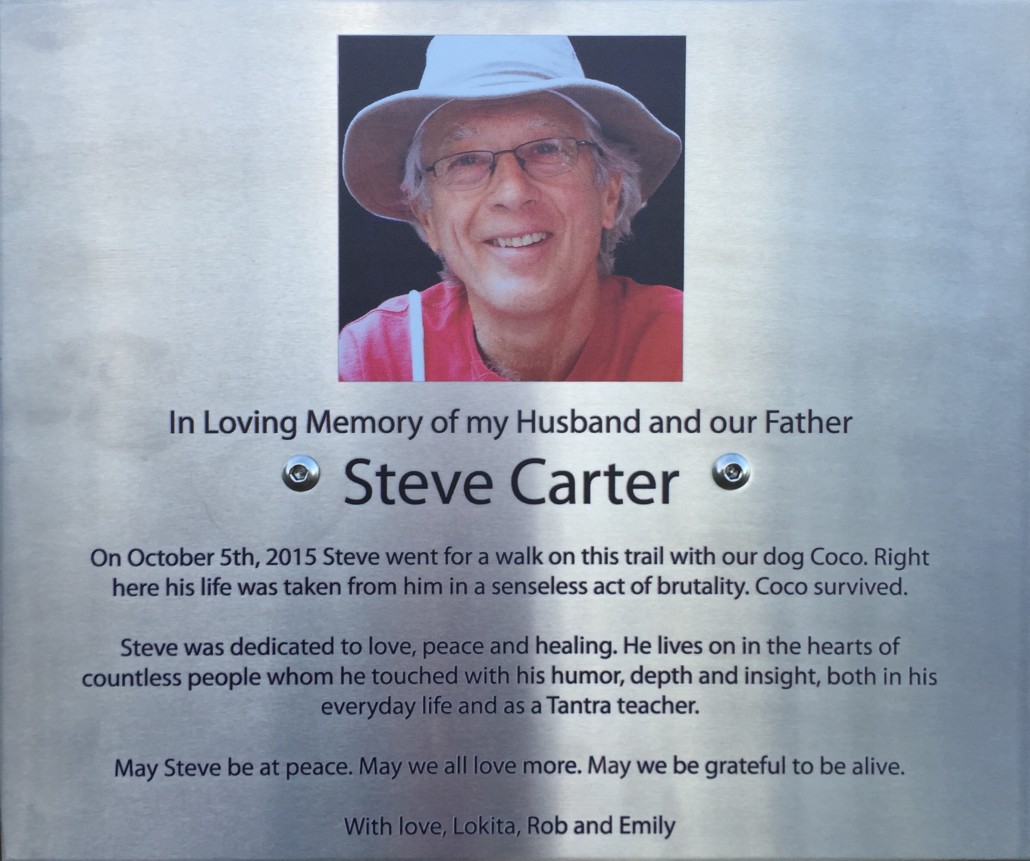 One day before too long I hope that the plaque will be set in a rock column, if Marin County permits.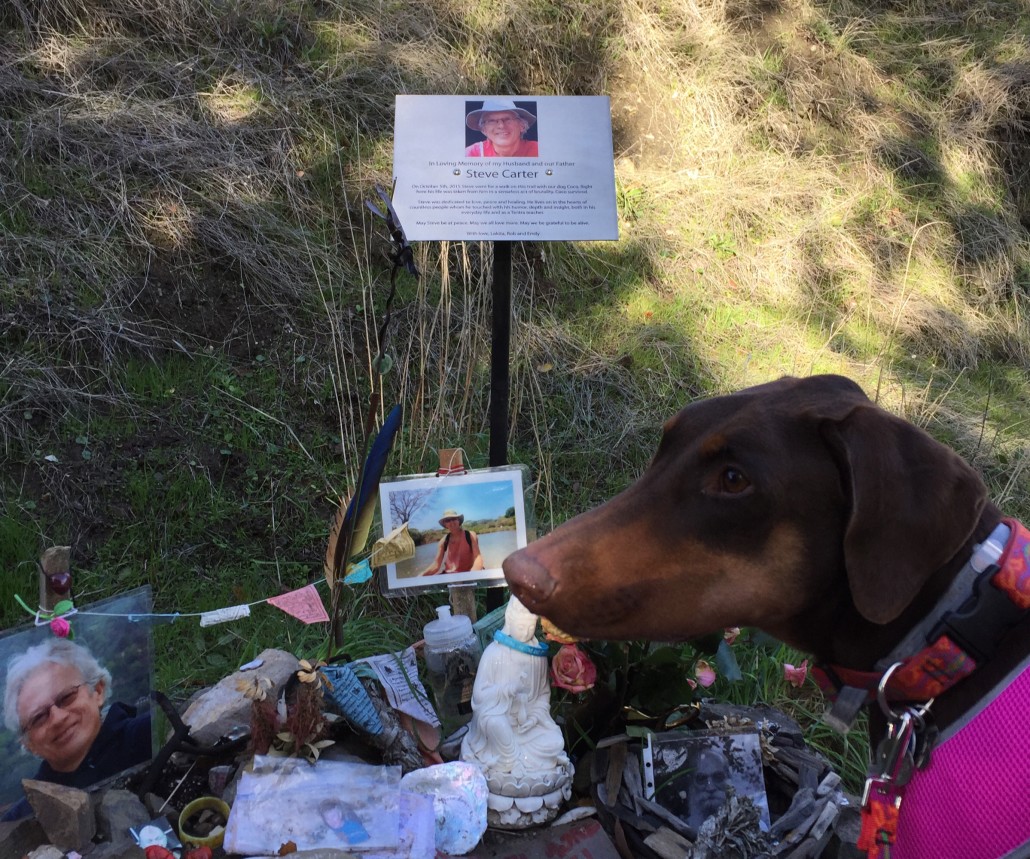 https://lokitacarter.com/wp-content/uploads/2015/12/IMG_1201.jpg
1999
2398
Lokita Carter
https://lokitacarter.com/wp-content/uploads/2017/09/imageedit_37_2043000783-300x96.png
Lokita Carter
2015-12-24 17:36:54
2015-12-28 13:26:17
Coco is my Present