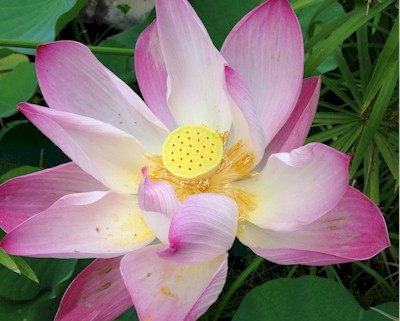 Two weeks ago today Steve took that fateful walk on the hiking trail, never to return home. His murder has shattered me beyond belief. The current circumstances of my life make me remember the times back in the past when I complained how hard and difficult things were. Really? What I thought of as hard, difficult, painful, miserable and challenging then is nothing compared to today's circumstances! How can I live through this nightmare? When will I wake up?
Being present is the greatest gift for me right now. I admit, I have not yet mastered this art form perfectly, but I am giving it my very best. When I look back at the past, my heart breaks.
The past before cancer. We were happily teaching our workshops, growing fruit and veggies in the garden, living on a rural lot at the end of a remote road with our doggies.
Even the past after the breast cancer scare; cancer being a very real possibility. When we set up our new home in Costa Rica. Sitting on the beach with Coco and Zuma. Eating sushi at Puggo's in Montezuma with our toes in the sand.
Then I look to the future. Where will I live? What will I do for a living? Will the cancer be cured? Will it return? Will Coco be ok? All that is scary, unknowable, inducing anxiety and panic.
Only when I am here-now, making food, eating, sitting in the sun with my cup of tea, watering the plants, visiting the beach, even receiving my chemotherapy infusion – only then there is deep peace and restfulness.
So when I talk about one breath at a time, it is really true. It is my refuge, my sacred space.
What about your life? Are things really as difficult as you think? Does your mind cloud your perspective, as minds have a habit of doing? Are you celebrating this moment as a precious gift of life? Or are you wallowing and suffering?
Really, it is time for all of us to wake up to what is real now. The past is gone, tomorrow never comes.
For some more sharing about logistics…
Steve's disembodied presence told me a few days ago that I must move immediately. Friends had invited us to stay with them during the cancer treatment, but it was no longer the right place. I moved into a beautiful house yesterday which I will share with a friend for several months. I feel so blessed to have a space to call "my own" where I can BE, and lick my gigantic wounds.
Coco, our Doberman doghter, is slowly healing from her terrible injuries and trauma, and I so look forward to hugging and loving her.
And, my new chemotherapy regime seems to be easier on me. The only side effect from last week's Taxol/Carboplatin infusion was severe neuropathy in my fingertips on Friday. Almost gone now.
But above all, I cannot even begin to describe how much I miss Steve. How intensely and exhaustedly I am gathering my shreds of strength to get through this time, breath by breath.

Thank  you for your loving and continued support.
https://lokitacarter.com/wp-content/uploads/2015/10/Refuge_in_Present.jpg
401
400
Lokita Carter
https://lokitacarter.com/wp-content/uploads/2017/09/imageedit_37_2043000783-300x96.png
Lokita Carter
2015-10-19 13:09:01
2015-10-21 16:31:02
Refuge in the Present only